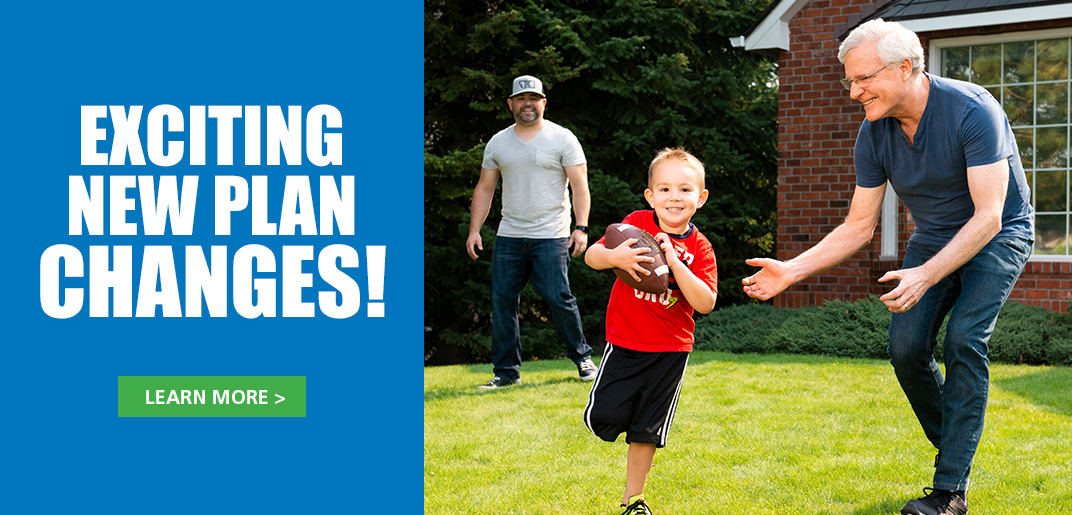 Being a parent comes along with cuts and bruises, spilled milk, sleepless nights, laughter and tears, uncertainties, and a whole lot of love. But with Achieve Montana, Montana's 529 plan, saving for your child's college education is simple. Our investment options are designed for tax benefits now and college savings for the future. Because you have other things to worry about right now – like enjoying every moment.
We're here for you
We want to reassure you that we're here and available should you have any questions about your account. As you might expect, COVID-19 may impact manual processes and paper mail delivery timing. To help ensure timely transactions and communications regarding your account, we encourage you to access your account, make contributions and withdrawals, and update your account information is via our secure online website. If you haven't done so already, now is a great time to and also elect e-delivery of all documents.
To create an online profile, select "Login to My Account" and then "Sign up for online access". To change your delivery preferences to electronic, log in to your account, select "Profile & Documents" and then "Delivery Preferences."
Federal and State Tax Update
On December 20, 2019, the SECURE Act was signed into law. This Act is now in effect and includes new provisions that allow 529 Plan account owners to withdraw assets to pay for certain registered apprenticeship programs, and to pay principal and interest on qualified higher education loans for the beneficiary or any of the beneficiary's siblings. The loan repay provisions apply to repayments up to a lifetime limit of $10,000 per individual. These withdrawals will have no federal tax impact. It has not yet been determined whether these types of withdrawals will have Montana state income tax consequences. We are evaluating this new federal law and its tax impact in Montana, and we encourage account owners to consult a qualified tax advisor about their personal situation.

The State of Montana is now assessing the potential impact of the Tax Cuts and Jobs Act as it relates to education savings. We will continue to update our website as more information becomes available. Learn more.
If you have questions about AchieveMontana, you can reach our education savings specialists by phone at 877.486.9271 Monday through Friday from 7 a.m. to 6 p.m., Mountain Time.
Investment Choices to Suit Your Needs

No single strategy meets everyone's needs. That's why Achieve Montana lets you choose from a range of investment options that invest in mutual funds and other investments from The Vanguard Group, Inc., a leader in low-cost mutual funds, Dimensional Fund Advisors LP, an innovator in building investment solutions based on the science of capital markets, and a guaranteed investment account from New York Life Insurance Company. Learn more.

Programs to help you save more

Ugift® and Upromise® are two innovative programs that can help you boost your college savings. Learn more.


To learn more about Achieve Montana, click on the appropriate link below.